ESP LTD
KS M-6 EverTune
Metallic Silver
Ken Susi Signature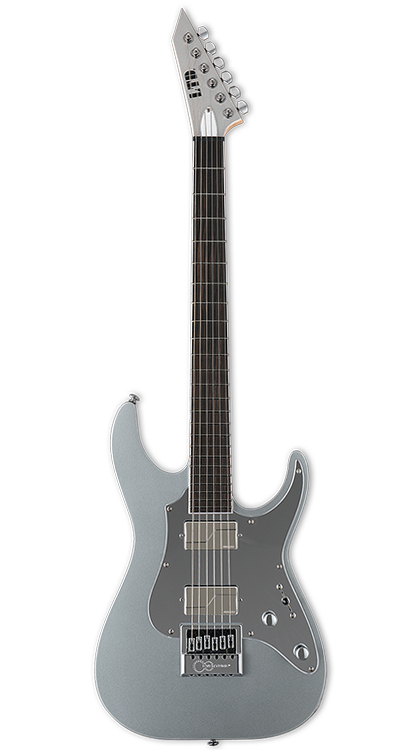 Ken Susi is one of the two-guitar attack that comprises Massachusetts-based metal core heroes Unearth.
Ken's precise approach to soaring leads and ultra-tight rhythms is reflected perfectly with the KS M-6 EverTune, a 6-string version of Ken's KS M-7 guitar.
Offering a neck-thru-body design at 25.5" scale for excellent stability and sustain, the KS M-6 is also highlighted by the EverTune bridge, and Fishman Fluence Modern Humbucker active pickups. These pickups allow for a remarkable degree of sonic flexibility right from the guitar's controls: the volume knob features a push-pull control for -5dB of gain reduction when pulled up, while the push-pull on the tone control selects the pickup voicing (down for "Modern Active" tone, or up for "Modern Passive Attack").

Available in Metallic Silver finish. Includes HM form fit case.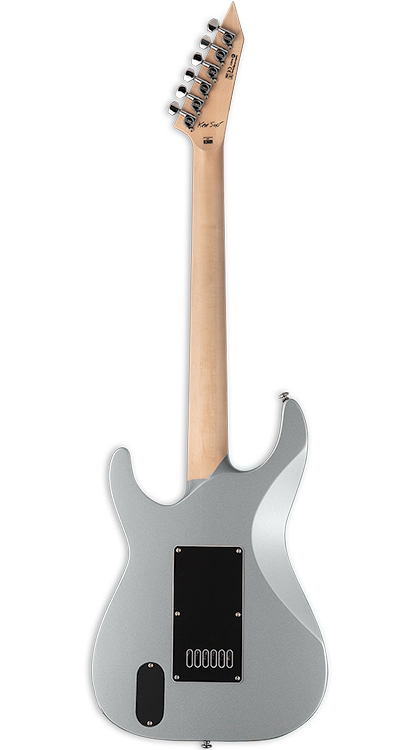 GUITAR Subscriber Offers & News
Limited-time EverTune discounts
offered to subscribers first.