Fender
Jim Root
Jazzmaster
Flat Black
EverTune AfterMarket Upgrade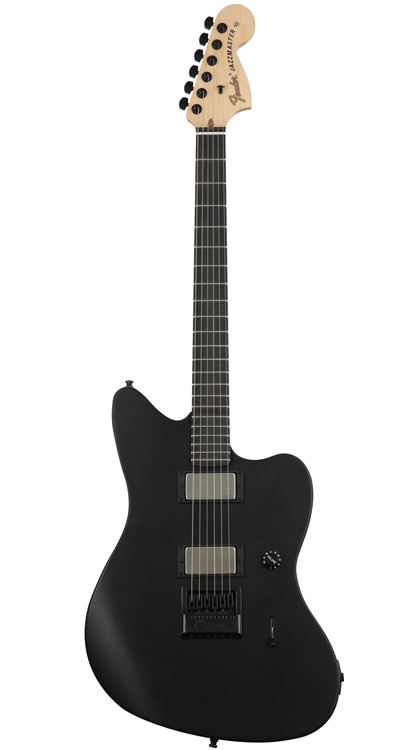 Stark, dark and menacing.
The crushing Jim Root Jazzmaster guitar has got to be the most distinctively minimalist version of the instrument ever devised in the model's entire half-century history.
At the behest of the towering Slipknot guitarist, gone are the dual tone circuits and barrage of controls. Gone are the fret position markers and traditional bridge. Gone, in fact, is pretty much everything typical of a Jazzmaster, replaced only by fearsome EMG® humbucking pickups with brushed nickel covers, single three-way switch and a single volume knob.

This run, featuring the EverTune F model bridge AfterMarket Upgrade installed in-house by EverTune, is available exclusively via our online shop.
BASS Subscriber Offers & News
Limited-time EverTune discounts
offered to subscribers first.