This offer is available worldwide until December 31st 2023. Discounts will be automatically applied to cart. *Excludes ESP & B.C. Rich Factory Equipped guitar models, and EverTune installation templates.
Fender
Jim Root
Stratocaster
Flat Black
EverTune AfterMarket Upgrade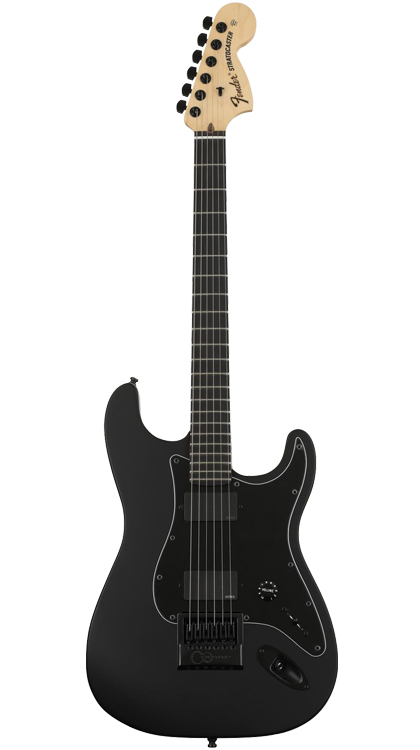 This guitar sounds as mean as it looks.
The Fender Jim Root Stratocaster EverTune AfterMarket Upgrade has all the features that the Slipknot and Stone Sour guitarist needs for his brand of ultra-heavy music, with the added benefits of the EverTune bridge.
The mahogany body—a real departure from traditional Strat designs—produces huge, thick tones, and the active EMG humbuckers deliver massive output and quiet operation, for high-gain power chords and screaming harmonic squeals. The Jim Root Strat sports a compound radius (12" to 16") on the ebony-on-maple neck, giving you the lowest possible action without fretting out.

The satin lacquer finish and sparse controls make for a brutal, no-nonsense metal machine. What really sets this guitar apart, however, is the EverTune AfterMarket Upgrade. It will not only not go out of tune, but it will also intonate all the way up the neck, and no matter how low you tune, even the most vicious chugs will remain perfectly tight and focused.

Available exclusively via our online shop, the Fender Jim Root Stratocaster EverTune AfterMarket Upgrade is stark, mean, and brutal.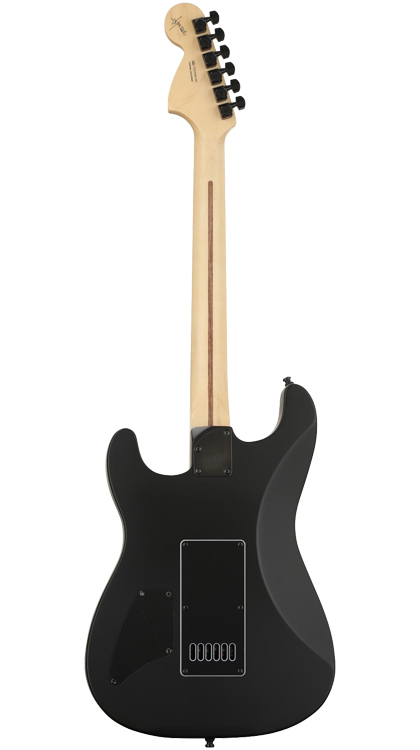 GUITAR Subscriber Offers & News
Limited-time EverTune discounts
offered to subscribers first.