Ibanez
RG8
White
EverTune AfterMarket Upgrade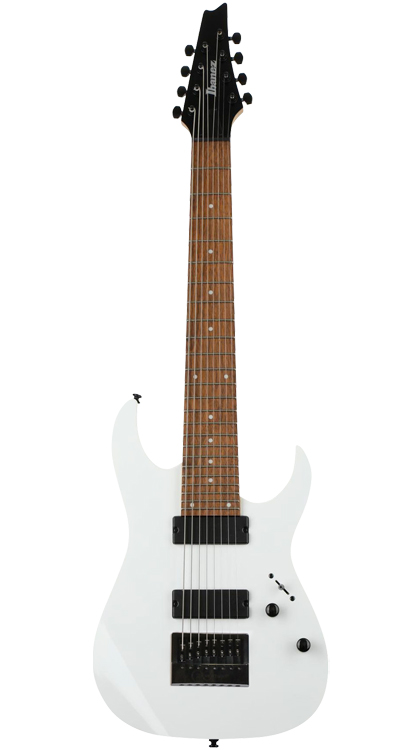 Put up a wall of sound with huge, thick chords; launch runs that start really low; play bass lines; discover new chord voicings - the possibilities are endless.
This is an incredible entry-level 8-string guitar at an incredible price.
The Ibanez RG8 sports an ideal 27" scale that keeps your low strings sounding nice and tight, even with dropped tunings. Ibanez's 8-string design and construction techniques (a 5-piece neck) contribute to the RG8's unique, authoritative, eminently musical voice. The jatoba fretboard has a reddish brown color which produces a rich mid range with a crisp high end.
Available exclusively via our online shop, the Ibanez RG8 EverTune AfterMarket Upgrade is a gateway to new sounds.
GUITAR Subscriber Offers & News
Limited-time EverTune discounts
offered to subscribers first.