Ibanez
RGD61ALET
Axion Label
Metallic Gray Matte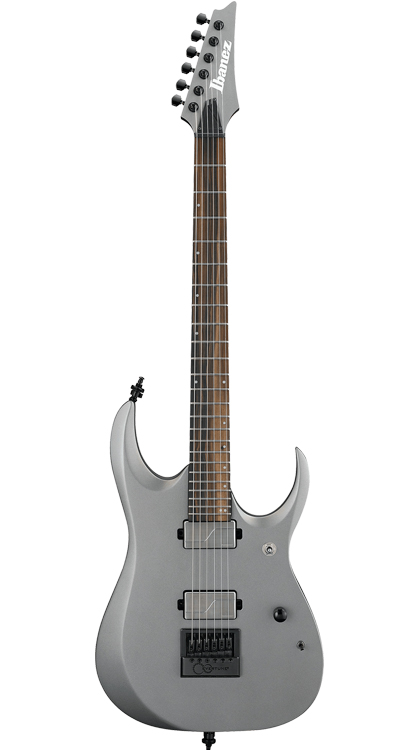 When Ibanez decided to get in the EverTune game, they didn't mess around. The RGD61ALET is a completely new, state-of-the-art design that combines several innovative features for unmatched playability and tone.
The RGD sports a 26.5" scale length, making it perfect for lowered tunings—it actually ships from the factory tuned a full-step down to D standard.
The five-piece neck is made of panga panga and walnut and features Ibanez's super-fast Nitro Wizard shape, a Maccassar ebony fretboard, and 24 jumbo Sub Zero Treated frets. The maple-capped nato body houses two Fishman Fluence Modern Ceramic humbuckers—pickups that are quickly becoming the go-to choice for aggressive styles. A push/pull voicing switch and a coil-split toggle make for tremendous tonal flexibility.

Then you've got the EverTune bridge, which provides incredible tuning stability and perfect intonation. It all adds up to a unique, futuristic guitar that can cover a ton of styles, with beautiful cosmetics and slick playability. There really isn't anything on the market quite like the Ibanez Axion Label RGD61ALET.
GUITAR Subscriber Offers & News
Limited-time EverTune discounts
offered to subscribers first.