Cort KX700 EverTune - A Guitar Player's Review
For those who don't know me (and I suspect that's most of you reading this), I was the Associate Editor of Guitar Player magazine for 15 years. In that time, I got to play, test, and review just about every piece of gear on the planet. And although I came in contact with a lot of fine equipment, I didn't see much that I thought was revolutionary or forward thinking. I obviously thought that about the EverTune bridge (as evidenced by the fact that I now work with the company), but I never stopped being a student of the industry, and of state of the art of guitar design. I just don't get to review those products anymore. Until now...
By virtue of my gig with EverTune, I was able to get my hands on the new Cort KX700 EverTune, and I instantly knew that I was dealing with something special. I know it's easy to dismiss me as an employee and someone with a vested interest (all of which is true), but trust me when I say that I am writing this first and foremost as a guitar dude and a guitar fan (and also because it's just plain fun to write a guitar review again).
Let's break down what makes the KX700 such a perfect example of the kind of hot-rodded machine that players all over the world demand today...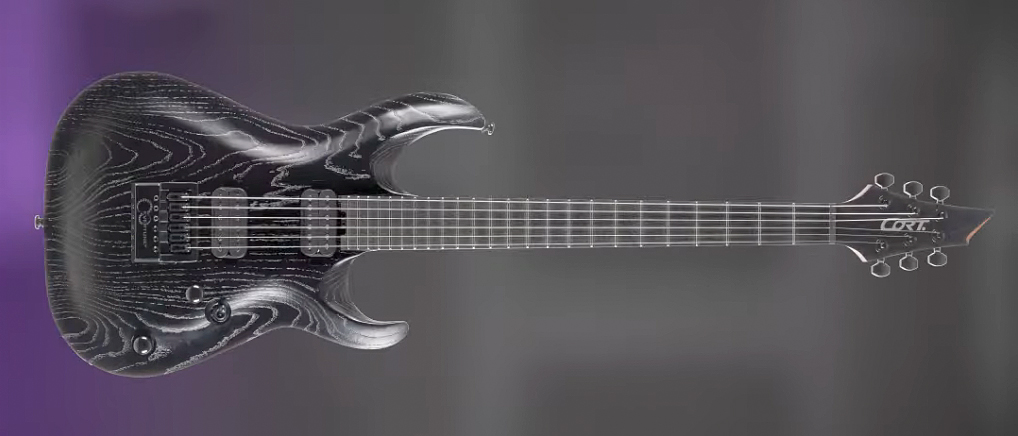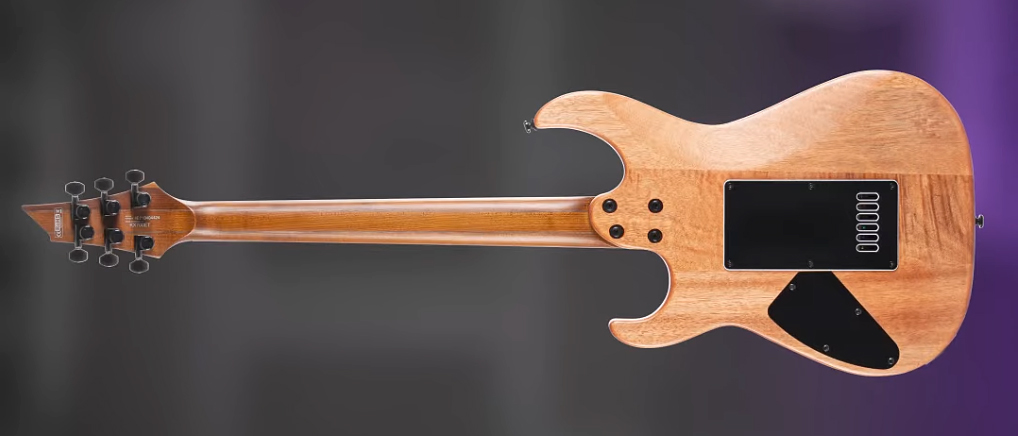 On the KX700 EverTune you get a mahogany body with an ash top. And not just any ash top, but a super sexy, satin-finished, open-pore top. That's a bold choice for body woods and a cool, musical alternative for anyone wanting something a little different from the maple-on-mahogany recipe that we all love.
Then there's the neck. You get a five-piece maple and walnut affair with a comfortable profile that supports your fretting hand. This neck sports a flat, shred-friendly 15.75" radius on its ebony fretboard, courtesy of 24 perfectly dressed stainless-steel frets. It plays like a dream, with effortless hammer-ons and pull-offs and silky-smooth bends.
How about the electronics? Great question. The KX700 comes with the popular Seymour Duncan Nazgul and Sentient set.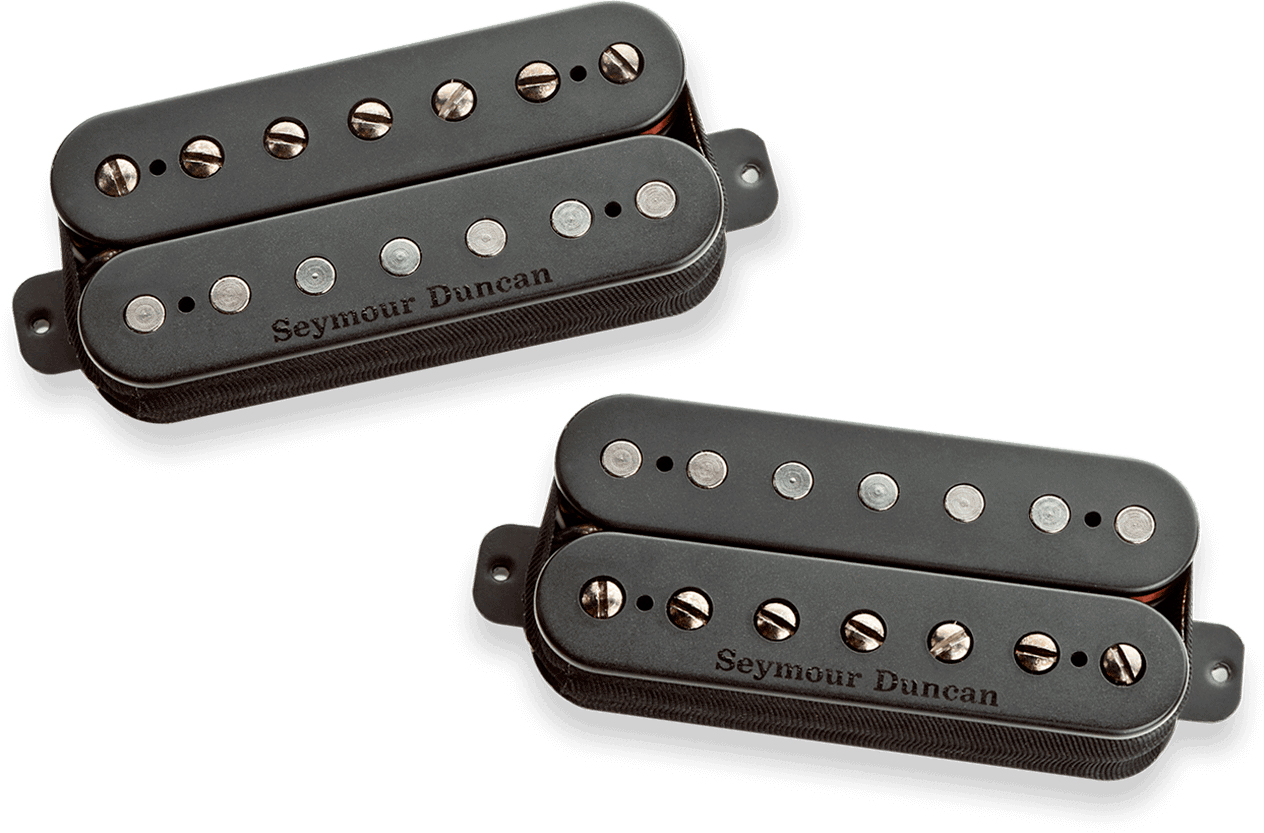 The Nazgul bridge pickup features a high-output ceramic magnet and is great at getting tight, aggressive, distorted chugs and has such great string-to-string separation and dynamics that it also works beautifully for clean and semi-dirty tones. The Sentient neck humbucker is voiced more closely to a vintage pickup, providing the clear, singing neck pickup voice that players want, with a sweet top end, possibly aided by the 24-fret neck, which nudges it just a little closer to the bridge. Despite their differing outputs, these two humbuckers blend exceptionally well, with great "in-between" sounds that add just the right amount of twang.
Rounding out the next-level features of the KX700 is the EverTune bridge. A purely mechanical system of springs and levers, the EverTune bridge maintains constant tension on the strings, allowing the guitar to stay in tune indefinitely (regardless of temperature or humidity changes, monster string bends, etc.), and providing perfect intonation in all regions of the neck.
By incorporating the EverTune bridge into their cutting-edge design, the folks at Cort have truly delivered a stunning piece of craftsmanship. (And we didn't even talk about the awesome glow-in-the-dark Luminlay side dots!)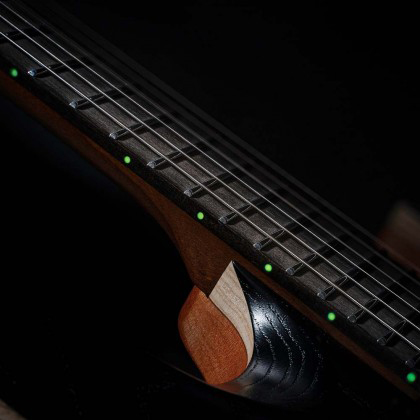 Want a modern guitar with cutting-edge appointments that sounds amazing and stays in tune all day and all night? Check out the Cort KX700 EverTune. Cort is truly offering a collection of features not available anywhere else on this beautiful instrument. Is it right for you? You'll never know until you try it, so try it already!
GUITAR Subscriber Offers & News
Limited-time EverTune discounts
offered to subscribers first.