EverTune Remembers Jeff Beck
(Prior to joining EverTune as Director of Market Development, Matt Blackett was an editor at Guitar Player magazine for 15 years. Here he remembers the first time he got to meet Rock Guitar Royalty.)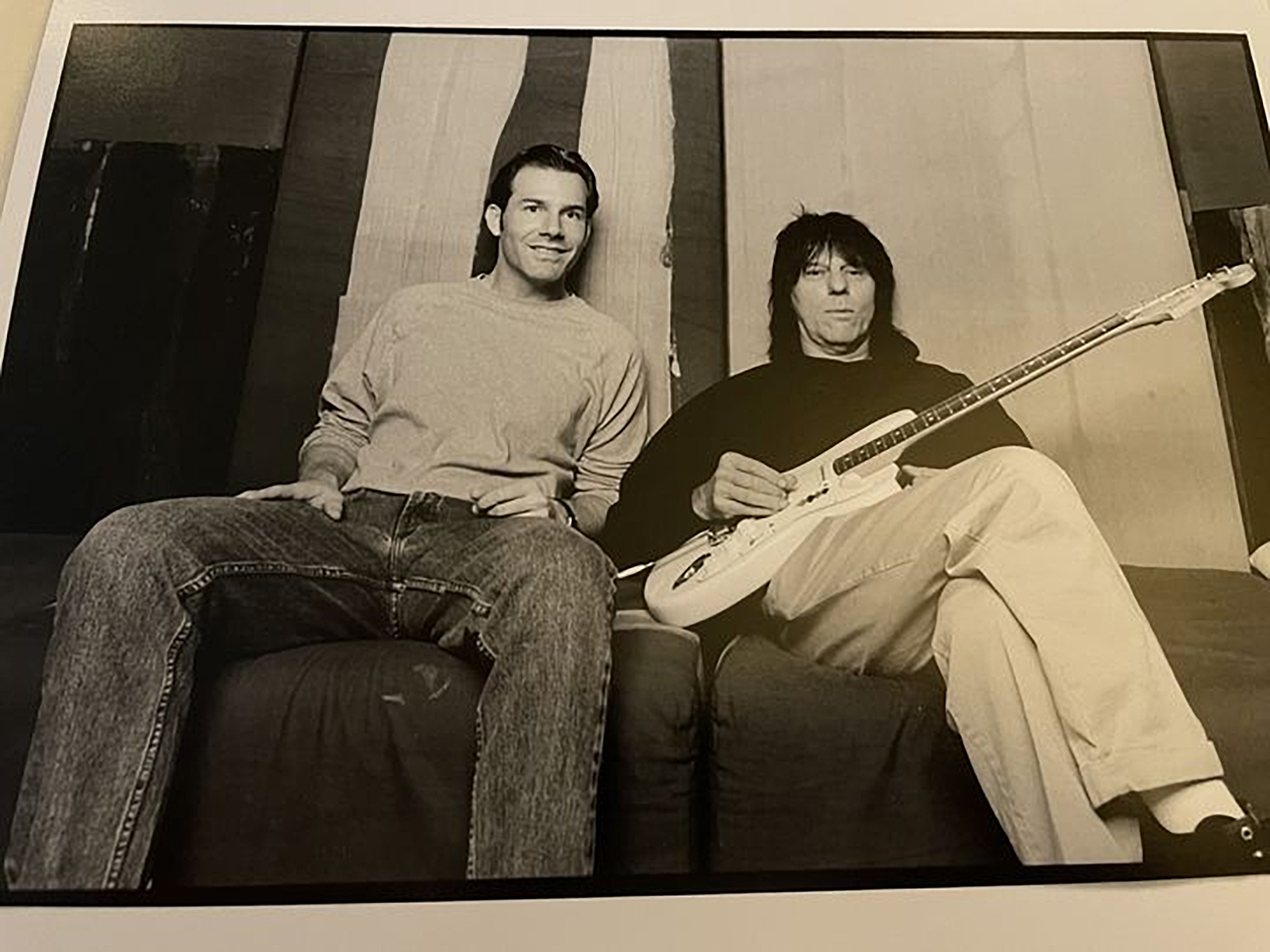 I first saw the mighty Jeff Beck on my birthday in 1999. I always liked his playing, but had never gotten around to seeing him live. At that point, I was a grown man and my guitar style was pretty much set. I wasn't looking for influences. With my study of the Beatles, Van Halen, Queen, Alex Lifeson, and a few others, I was good.

Then Beck hit the stage, and within the first two bars, I looked at my brother who was seated next to me and said, "This is the best guitar playing I've ever heard." He responded, "This is the best guitar playing I've ever heard." That gig blew 100% of my mind. I bought a Strat that same week, lost the pick and started playing with my fingers, and began an in-depth study of this guitar playing superhero.

It's easy to say that Jeff Beck didn't chase after—or get—the mainstream glory or commercial rewards of his contemporaries, like Eric Clapton and Jimmy Page, and that's true. But the guy did release platinum-selling albums and fill stadiums. He was certainly successful. He was huge—ask any guitarist who ever heard him. The difference between Jeff Beck and almost every other famous guitarist in history, however, is that Beck kept getting better. He kept pushing the envelope. He kept exploring. He surrounded himself with brilliant musicians, many of them decades younger than him, and he treated them as equals, even if their wide-eyed smiles at him onstage would belie that. They knew they were standing next to a giant, and they were humbled and grateful to be there, watching the world's greatest guitarist get greater before their eyes.

I was fortunate enough to hang with Jeff Beck on four separate occasions, including an interview in London for a Guitar Player magazine cover story. In all our interactions, he was always self-effacing and even insecure about his own talents. In spite of that, or maybe because of that, everything he said was pretty much the coolest thing I had ever heard in my life. But if I had to pick one moment that was the absolute best, it would be this: During our interview in England, I read him glowing quotes from a hall of fame cast of artists, including one from George Martin, who not only produced the Beatles but also Beck's seminal works Blow by Blow and Wired. Sir George said, among other things, "Jeff is a king to me. He can do things with a guitar I've never heard other people do."

When the interview was over and we were leaving the studio, Beck had his hands full and was fumbling with his belongings. I said, "Hey man, can I lend a hand?" He said, "Okay," and handed me his guitar. So, I'm carrying Jeff Beck's guitar, out of the studio where he had just recorded his latest album. (Did I mention that this was the greatest day ever?) As we walked out, he looked back at me and said, "I can't get over those quotes you read me, mate. Especially George, who's not given to flowery praise where it isn't warranted." I said, "And he's made a couple good-sounding records in his career." Beck replied, "Yes. Yes he fucking well has."

We miss you Jeff. Thank you for everything. There will never be anyone like you.
GUITAR Subscriber Offers & News
Limited-time EverTune discounts
offered to subscribers first.